The SAJ-DMS Measuring Platform
The SAJ-DMS measuring solution uses one, two or three dynamic sensors – all depending on vessel size and type. Each dynamic sensors is fitted to the solid steel structure at carefully defined positions and individually sensing the deviation from the horizontal plane. Values of trim, list, and hull flex bending/torsion are presented by figures and trends.
The SAJ-DMS requires only one through hull intake/gauge and therefore minimising installation cost and reducing need for calibration and maintenance. Draft values are presented in nine positions on the bridge monitor. All draft scale readings are fully corrected for the influence of trim, list, hull deflection as well as the density of water.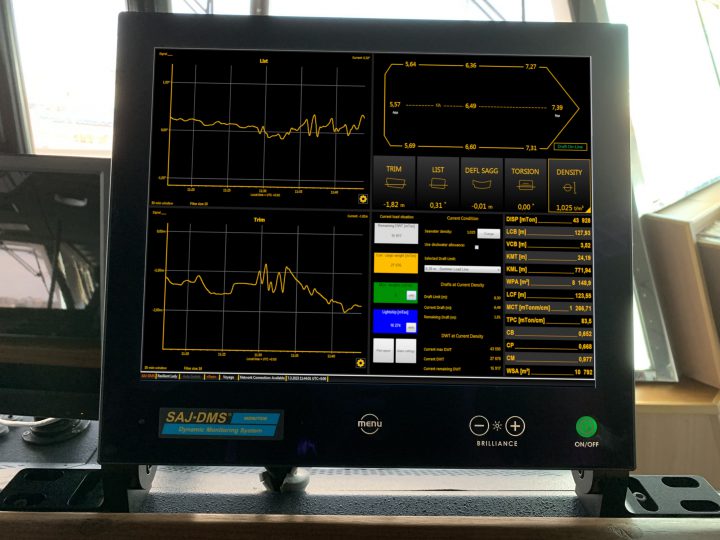 IMO Mandate for Cyber Security readiness
The IMO now requires shipowners and management to integrate cyber security risk into their safety management system (IMO 2021 mandate).
We provide the support you need for your operation to be fully IMO compliant.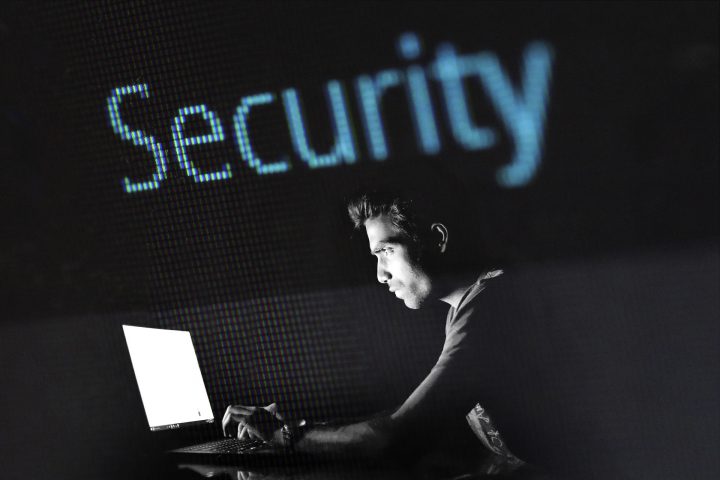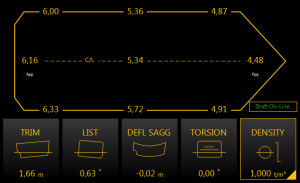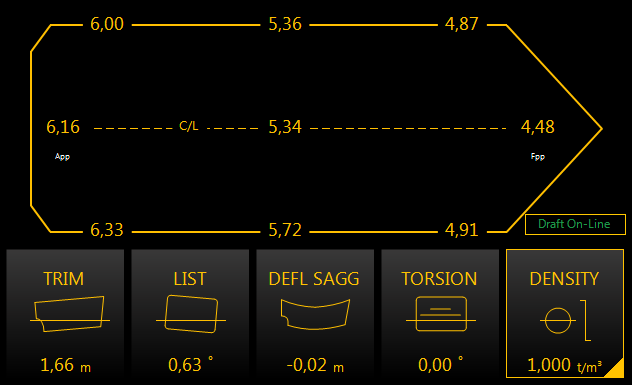 Having trim and list information at sea have been proven increasingly important as it affects the hull resistance which mirrors the direct bunker consumption.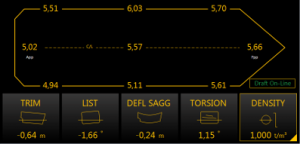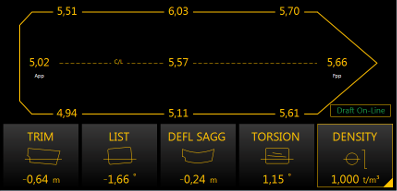 Remote draft indication is a unique solution that finally provides accurate, reliable and low maintenance draft indication for year after year of trouble free operation.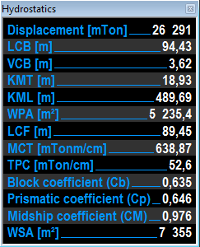 By installing the basic SAJ-DMS system you will benefit from the dynamic information measured by its sensors. Hydrostatic information such as current ship displacement is displayed.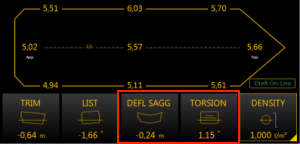 With a Hull Flex Monitoring System from SAJ you will get both torsion and deflection indications that is independent of steel construction errors and keep a continued accuracy that is better than 4 strain gauges.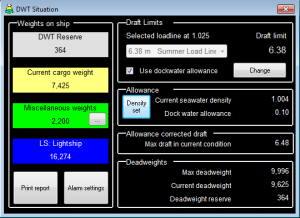 This module use the SAJ-DMS systems ability to measure the ships displacement and presents the actual situation of the ship's weights such as cargo and dead weight reserve.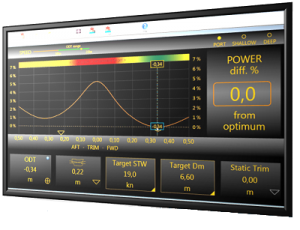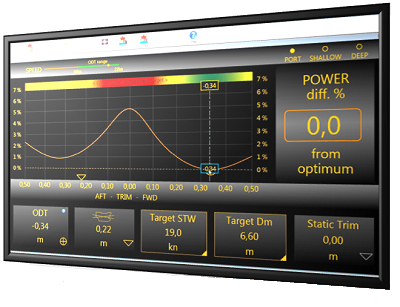 The ODT software module, makes trim optimization easy as it is based on accurate measurements and made against actual hydrodynamic condition.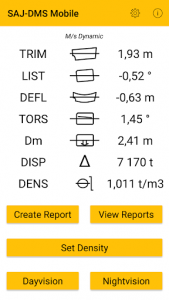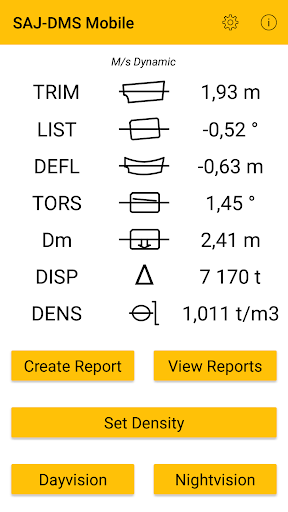 The SAJ-DMS Mobile App is a very useful App which presents the real-time remote information of the SAJ-DMS system on a standard mobile device such as a smartphone or tablet.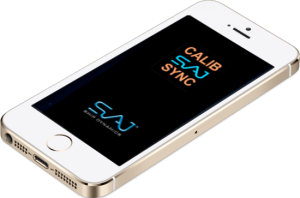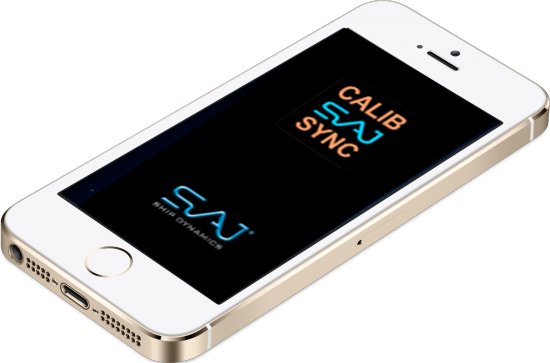 The SAJ-DMS system provides highest possible accuracy and reliability. The remote system readings must comply with the actual hull scales which requires the system is properly calibrated against the vessel's hull scales.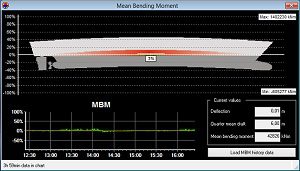 The MBM module offers presentation of the on-line dynamic Mean Bending Moment with compressive and tensile stress in digital and graphical presentations.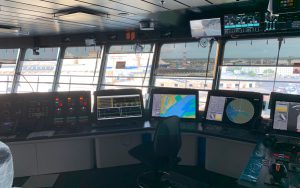 The SAJ-DMS system can easily be interfaced to other systems on the ships. This includes IBS, MAS and VDR systems.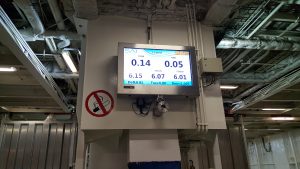 On Ro-Ro/Ro-Pax ships the system can show the vital loading particulars continously on large displays connected to the SAJ-DMS measuring system.
Real vs. Predicted values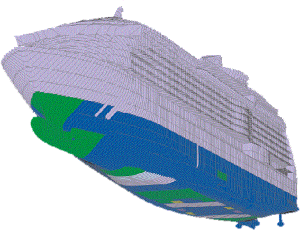 It is often mistaken that the Loading and Stability calculator shows draft, trim and list that are always relevant.

The loading calculator only shows a prediction that is based on many individual inputs. There is a risk that the calculations deviate over time because each individual input value can contain errors.

The SAJ-DMS system does this differently. We measure the draft!

To make sure deviations do not get out of hand regular comparisons between load calculator values and actual draft readings must be made. By having a reliable and accurate system like the SAJ-DMS system it is easy to make corrections and validate load calculator inputs.